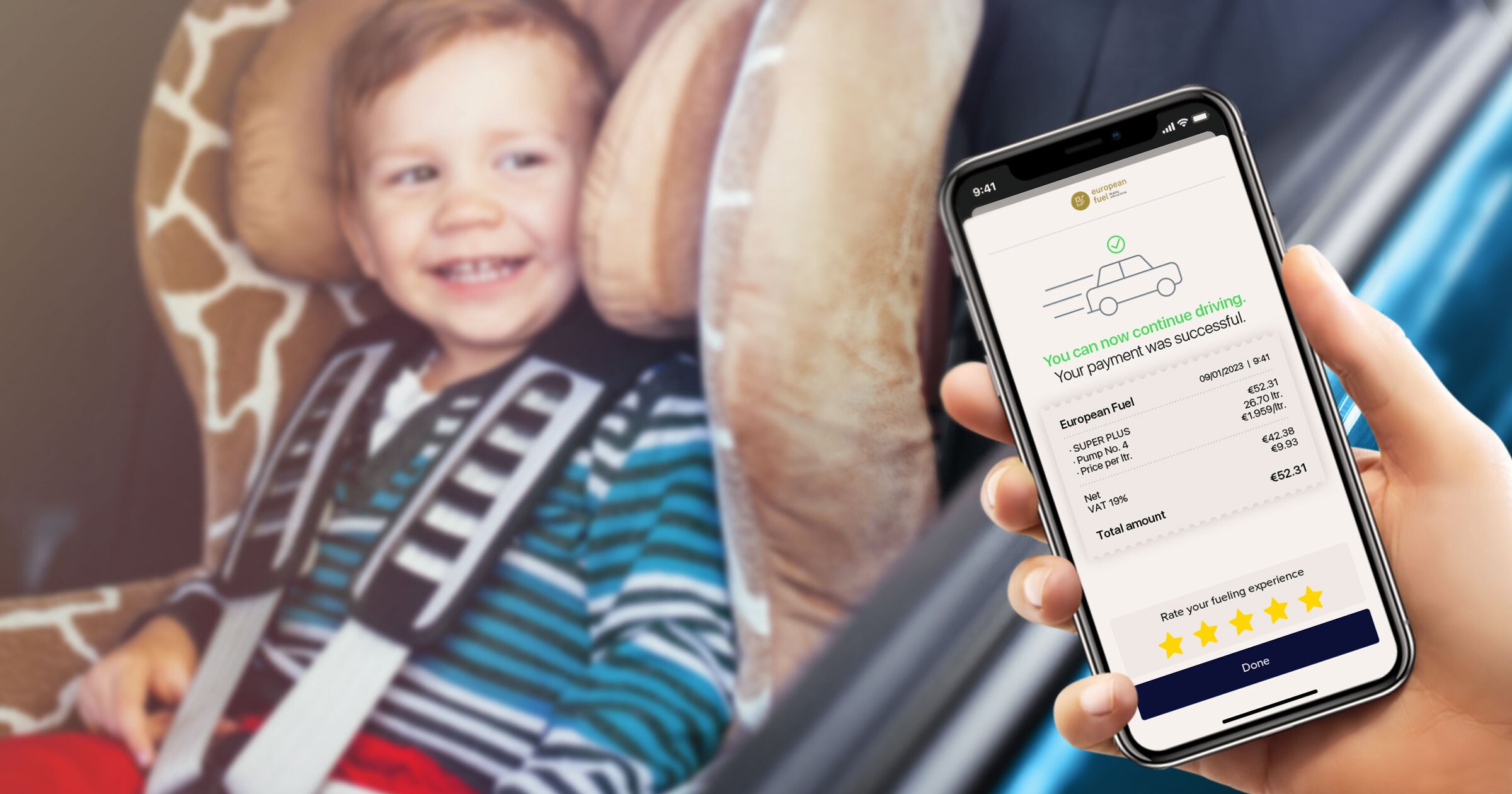 Your advantages when paying with PACE Drive
Article published on
11.04.2023
1. Fast payment process
With PACE Drive, you pay for fuel in just a few uncomplicated steps, quickly and easily, directly at the gas pump. Afterwards, you can continue your journey immediately and keep your important appointments on time, continue your road trip carefree or enjoy your long-awaited evening off without stress. You can also move your car or motorcycle without time pressure from other waiting drivers and browse the offers in the gas station store (food & drink, lottery, packages, etc.). You will notice that the flow of customers in the store is equalized, as fuel-only customers and store customers no longer get in each other's way. As a result, gas station employees can concentrate on individual customers, which leads to a much better service experience for you and others.
2. Your children, pets, and valuables will no longer be left unattended
Anyone who has children or a pet is familiar with that uncomfortable feeling when you have to leave them unattended, even if only for a short time. It's no different with valuables in the car. However, if you pay for your fill-up with the PACE Drive app, you can do so right at the pump or even directly in the car. This way, you don't let your dearest companions out of your sight and you can continue your trip right away.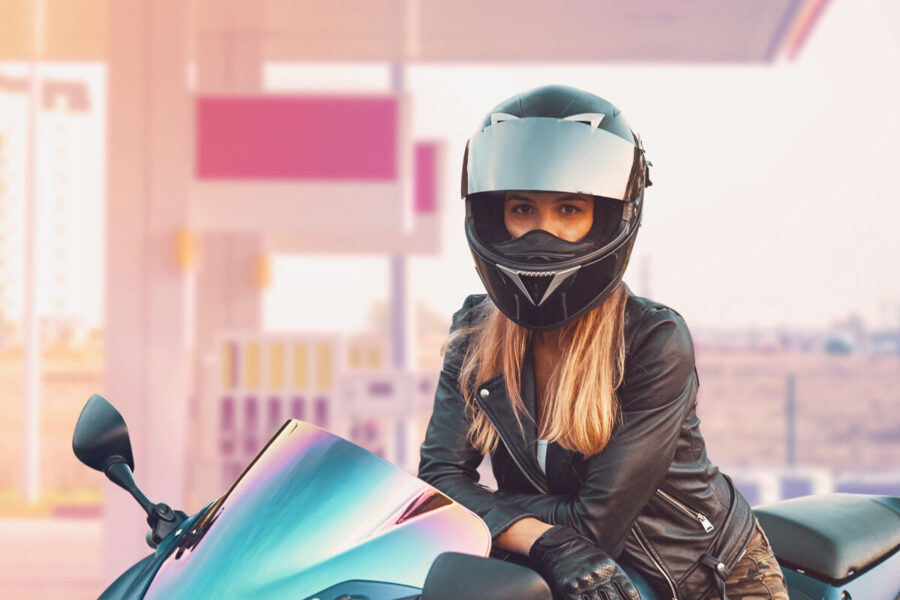 3. As a motorcyclist, you no longer have to take off your helmet
Motorcyclists like to use mobile payment with PACE Drive, because they don't have to take off their helmet to enter the gas station store after refueling. As a motorcyclist, you can refuel, pay, and resume your ride right away – all without taking off your helmet.
4. Are you out at night and need to refuel? No problem with PACE Drive!
With the familiar PACE Drive app and your securely stored payment methods, you can also pay directly at the pump at night without leaving your vehicle unattended.
5. Fuel receipts digitally archived
After successful payment, you receive your fuel receipts both directly in the app, where they are archived, and by email. This way, you can keep track of your fuel expenses and no longer have to struggle with a wallet or glove compartment full of receipts.
6. Safety is the be-all and end-all
Your data is always secure and the payment process is always encrypted. With two-factor authentication, you also confirm payment transactions via PIN, fingerprint, or facial recognition, depending on the end device, before they are forwarded. In addition, we only accept credit cards with active 3D Secure.
7. Choose from a variety of payment methods
You prefer different payment methods? In the PACE Drive app, you can not only store them quickly, but also select them in seconds when paying. Pay as you like with:
PayPal
Credit card (Visa, Mastercard – with active 3D Secure)
giropay
Apple Pay
Fuel card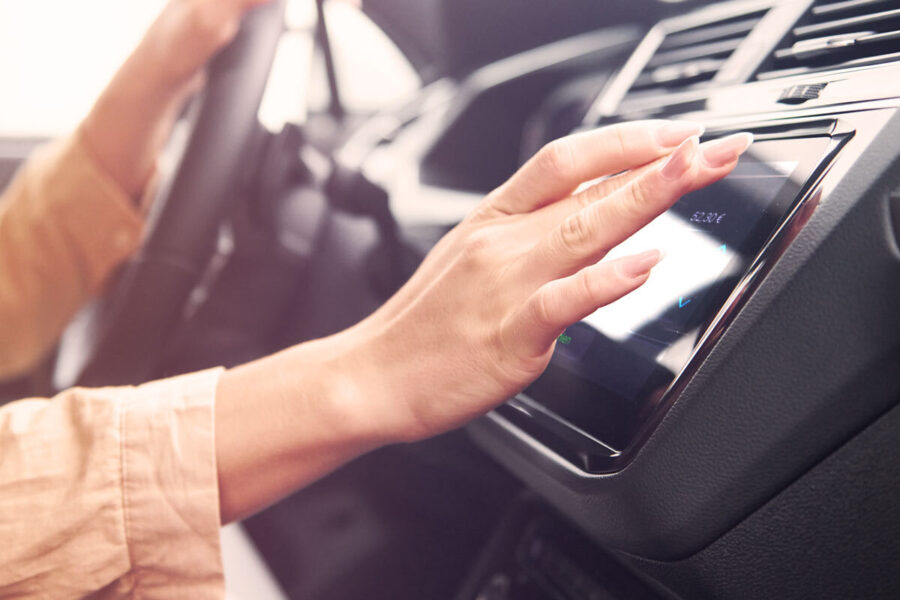 8. Paying with your smartphone is still too slow for you? Pay even faster and more conveniently via smartwatch, Apple CarPlay or Android Auto.
You can quickly pay with your smartphone directly at the pump in just a few minutes. The process is even faster and more convenient directly from your smartwatch or in your car via CarPlay or Android Auto from your dashboard.
Conclusion:
In summary, paying for your fuel with PACE Drive brings you many advantages: You save time and don't leave your children, pets, or valuables unattended. If you're riding your motorcycle, you can keep your helmet on. The security of your data is guaranteed at all times, so it can't get to third parties. In addition, you not only have the option to choose from several payment methods, but you can also pay quickly and conveniently at any time via smartphone, smartwatch, Apple CarPlay or Android Auto. Furthermore, all your fuel receipts are archived in the app. This way you can keep track of all your fuel expenses.