Update your iPhone to iOS 16 or your Android operating system to Android 6 or higher. Then install the latest version of the PACE Drive fueling app.
Benefit from the following advantages:
You can pay faster and more conveniently from your car.
Skip long queues at the gas station checkout.
Get rid of unnecessary paper! View all fuel receipts in digital form in one place at any time.
You can get back on the road right away or leisurely stop at the gas station store.
This is how simple it works: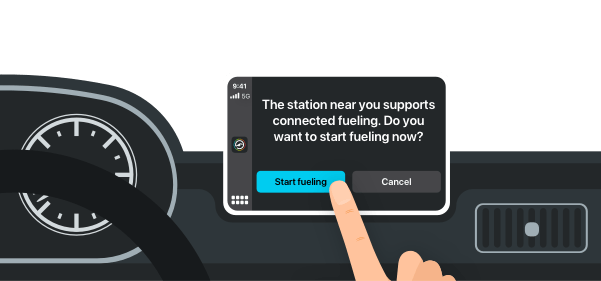 1. Find a gas station
Find a Connected Fueling station in your immediate vicinity in the PACE Drive app.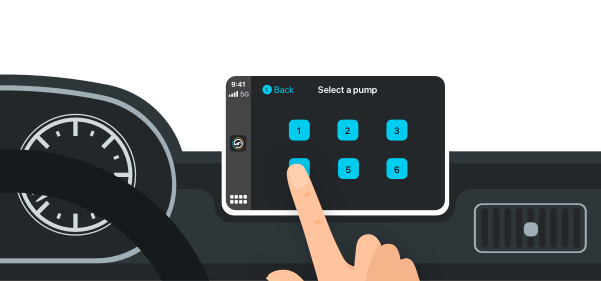 2. Select the fuel pump
Select your gas pump on your car's screen via Apple CarPlay oder Android Auto and fill up as usual.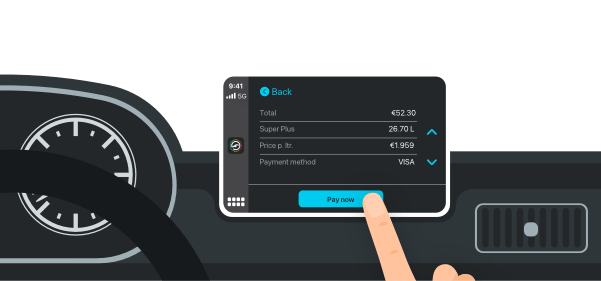 3. Select how you want to pay
Choose one of your payment methods stored in the PACE Drive app (giropay, credit card).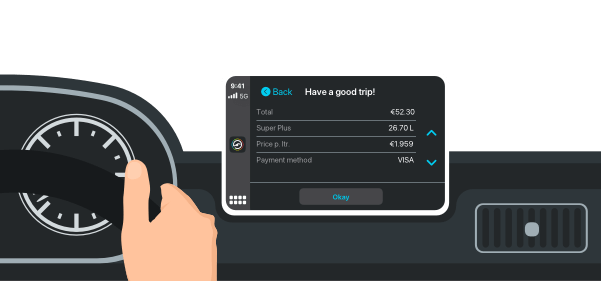 4. Hit the road
You will receive the payment confirmation after refueling in the app and by email. The payment is made exclusively on the screen in your car. You can then continue your journey immediately or make purchases at the gas station store.
Already available at

…

gas stations in

…

countries, and our network is constantly growing!