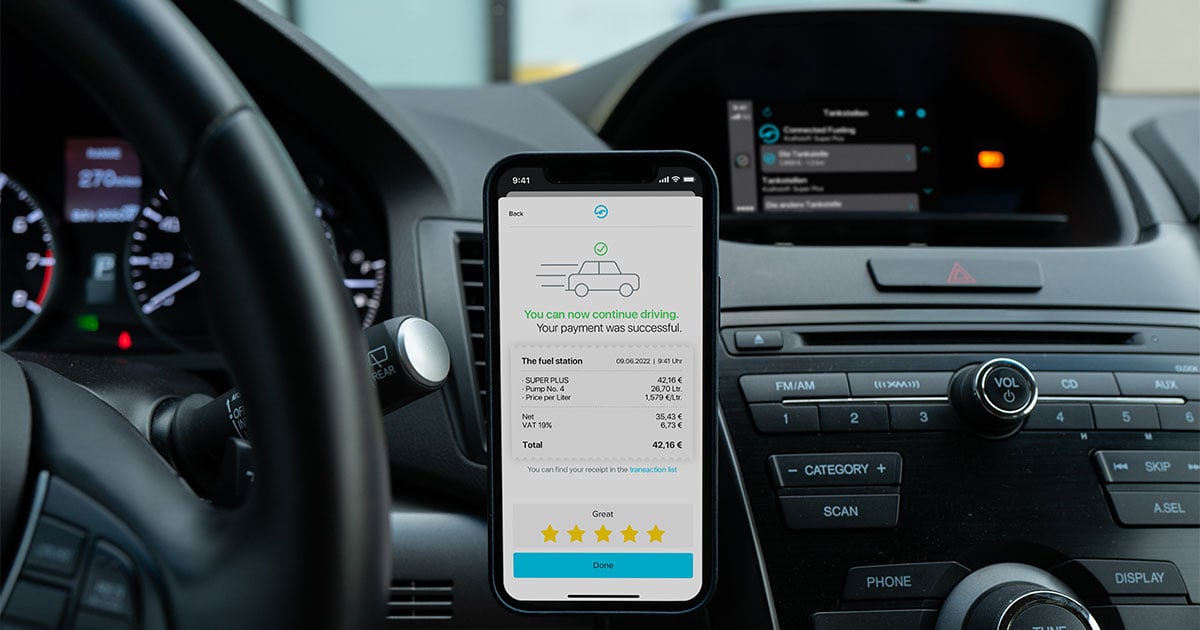 About PACE Drive
How can I tell that the payment process has been completed successfully?
Article published on
15.08.2022
Drive to the gas station, fill up, simply pay via app on your smartphone or smartwatch, and you're done. Sounds super simple, and it is. Nevertheless, many people are still not used to continuing their journey without having paid in the store.
We explain how you can tell that the payment process has been completed successfully and what to look out for when paying at the gas pump.
Once the refueling process is completed and the nozzle is put back in place, the PACE Drive app displays a summary of the refueling: The amount of liters refueled, the price per liter, the total amount, the selected payment method, the location of the refueling and the recipient of the payment. This way, you can double-check whether all the information is correct.
Confirm payment
If everything is correct, the app asks you to confirm the payment by clicking on the "Pay securely now" button. The actual payment process follows. Depending on the selected payment method, you may need to confirm your identity again. This is usually done via Face ID, fingerprint or by entering a password.
After the payment, users receive a receipt of the payment made, which can then be retrieved in the app. The fuel receipt is also automatically sent to the e-mail address stored.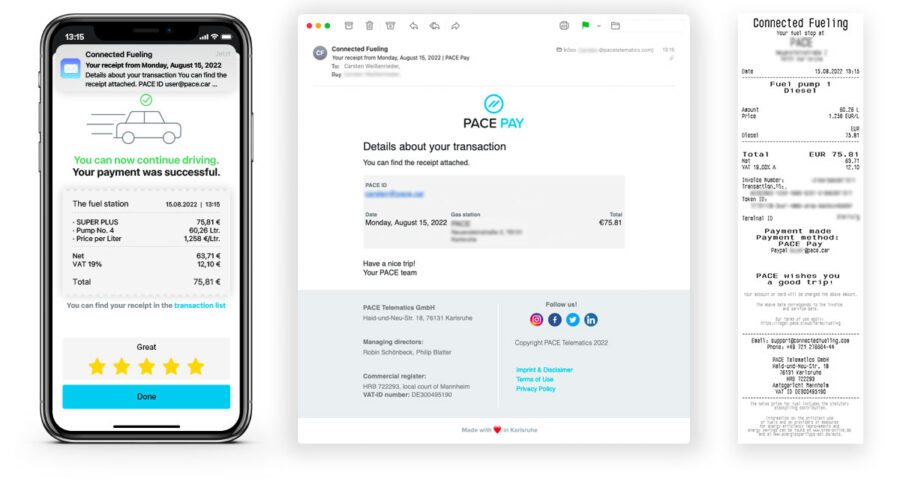 As soon as you have received a receipt for the payment, you have confirmation that the payment has been completed successfully.
After a completed payment, the app also indicates once again that you can now continue driving and leave the gas station.
The gas pump also resets to zero as soon as the payment has been made. This means that 0 liters refueled and 0 euros are displayed again. The employee at the cash register also sees that payment has been made.
You can try the PACE Drive app for free. It is available for download in both the Google Play Store and the Apple App Store.