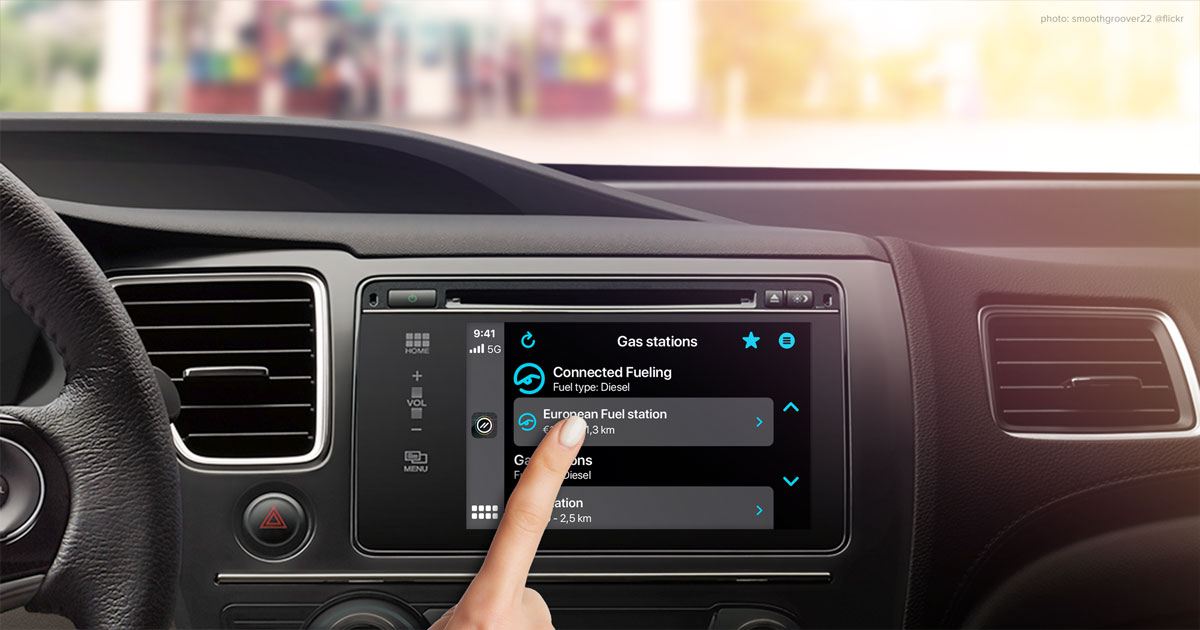 Pay directly from the driver's seat with CarPlay on iOS 16 and Android Auto
Article published on
12.09.2022
At the WWDC 2022 developer conference at the beginning of June, Apple announced the iOS 16 update for iPhones and with it, among other things, innovations for CarPlay. Through them, the technology giant aims to anchor its position more firmly in the car market. But Google with Android Auto is also in no way inferior to CarPlay and its latest update: Both platforms now open the door for fuel apps with payment functions directly within the car – another innovative step towards the modern way of refueling.
What exactly do CarPlay, iOS 16, and Android Auto mean for PACE Drive users?
Through CarPlay under iOS 16 and Android Auto, paying for fuel with PACE Drive is possible directly from the car's infotainment system. For PACE Drive users, this means: Refueling will be even faster and more convenient in the future!
What makes the whole thing especially easy: No separate app needs to be installed in the car. All that is required is the latest update of the PACE Drive app and the latest version of the iPhone operating system (iOS 16), or one of the Android versions on which the PACE Drive app can be installed (Android 6 or higher). The new features thus allow the car display to make use of the PACE Drive App on the smartphone on the car – without the installation of an additional app. Fast and convenient payment directly from the driver's seat is no longer a dream of the future!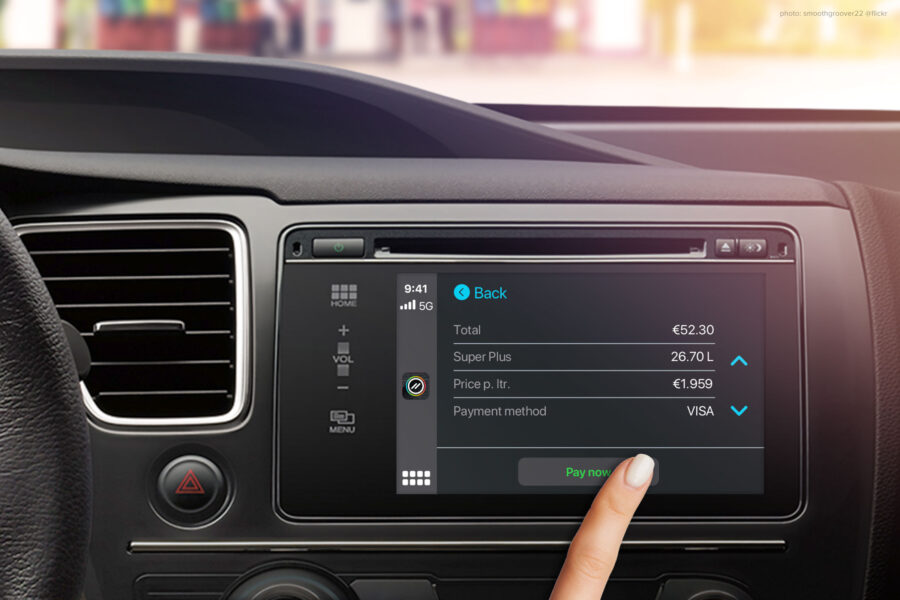 Paying from your driver's seat: saving time is this easy
This is how the payment process works in detail:
The app displays a list of gas stations in the vicinity, making it quick and easy to navigate to the nearest Connected Fueling station.
As soon as your arrive at a supported gas station, your are automatically asked on the car's display whether you want to fill up here.
In the PACE Drive app for CarPlay or Android Auto, you select the gas pump and then refuel as usual.
Finally, you choose one of the payment methods already stored in the PACE Drive on your smartphone (giropay, credit card) from the car display and immediately receive your payment confirmation.
And you're ready to go!
The payment is made directly via the screen. The receipt is sent digitally as an email attachment and available directly in the app. So you can continue your journey or shop leisurely at the gas station store without being stressed by other cars waiting as the fuel pump is no longer in use.