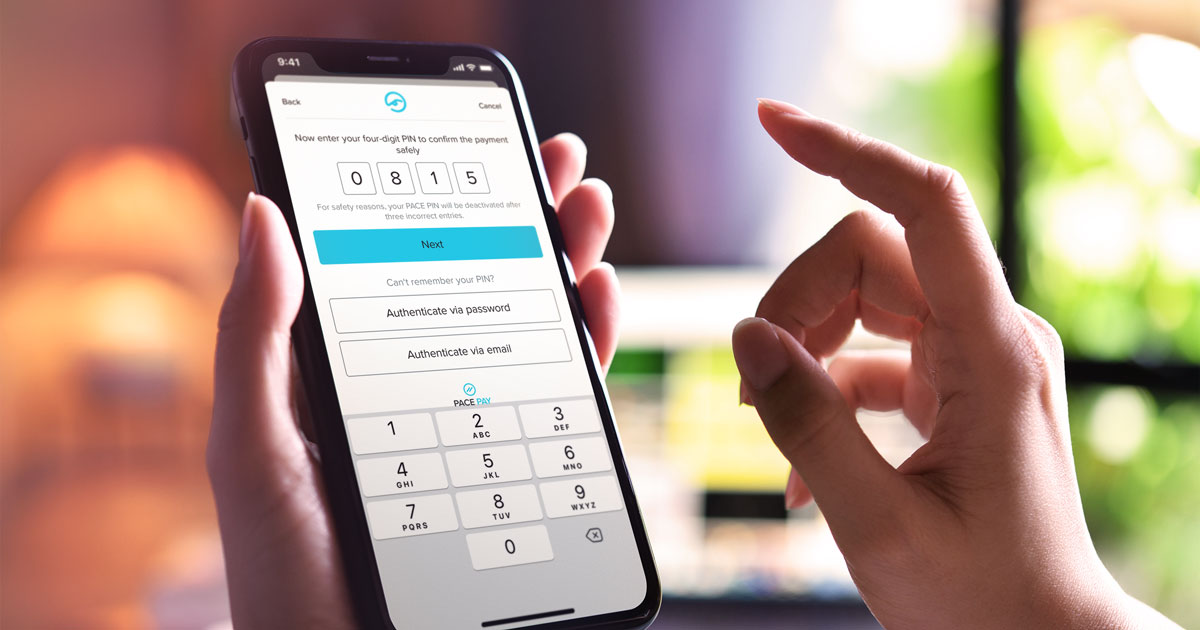 How secure is payment in the PACE Drive app?
Article published on
22.12.2022
Mobile payment has become increasingly popular in recent years (GfK on behalf of Mastercard). Due to numerous advantages, such as faster and more convenient processing at the checkout or even at the fuel pump, as well as better hygiene and more extensive discount options, the mobile payment market is currently booming. In addition, current statistics show: In-car payment is also becoming increasingly important (Mastercard study, September 2022). But there are still skeptics who question the security of the individual payment apps.
At PACE, we guarantee the highest security standards in our fuel app PACE Drive!
Especially when it comes to your payment data, the highest security is always required. Therefore, your payment data for each payment method in PACE Pay is always stored separately from your other data and especially protected:
Your payment data is encrypted during the entire payment process.
We at PACE also use two-factor authentication: Depending on the payment method and device, payment transactions must be confirmed via PIN, fingerprint or facial recognition and are only forwarded afterwards.
Credit cards are only accepted with active 3D Secure.
If you don't want to certain payment data with PACE Pay anymore, you are guaranteed highest security: your payment information is deleted immediately and irrevocably.
So, when you pay for fuel with the PACE Drive app, you can be sure that nobody but you can access your payment data.