Fueling app PACE Drive introduces popular payment method Google Pay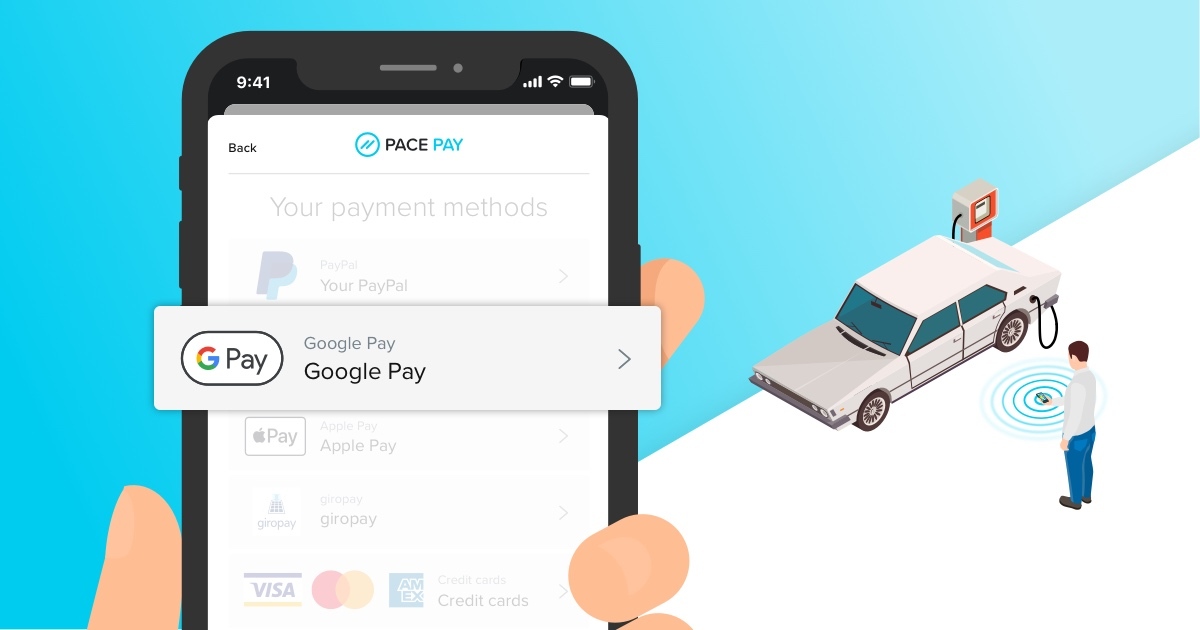 According to current studies, Android smartphones are among the top sellers of cell phones worldwide with around 76%, which also increases the demand for payment options via Google Pay (Statista, 2023). Due to the large market share, the relevance of Google Pay, Google's solution for contactless payments, is also increasing at the same time. PACE has also recognized this trend and is responding to the needs of its users.
Easy setup, simple and intuitive payment process
In the PACE Drive app, it is now possible to pay easily, quickly, and securely at the pump using Google Pay. Google Pay rounds off the existing range of payment methods (PayPal, credit card, giropay, and fuel cards), so that every user can use his or her preferred payment option.
If you have already set up mobile payment with Google Pay on your smartphone, you can also use it to pay at the pump in the PACE Drive app without any additional setup:
Select the fuel station in your app.
Enter the number of the fuel pump.
Fill up like usual.
Pay with Google Pay and continue your trip!
You can also say goodbye to the collection of fuel receipts in the glove compartment: The receipt is sent digitally by email directly after the refueling process, and an archive with all receipts can be accessed in the app at any time. Google Pay can now be used as a payment method with the latest version of PACE Drive at more than 5,000 gas stations in 14 European countries where the app is already available.